The flexibility of a canister vacuum but in an upright configuration
The Commercial Brushroll System
The crowning design of the Sebo Dart is its commercial brushroll system that does not use traditional bearings. This design prevents damage from hair that would lead to broken belts, melted housings, or burnt-out motors on any other vacuum. If you have ever owned a vacuum that was damaged in any way by hair, the Sebo Dart is the vacuum for you.
Designed and manufactured in Germany

The World's Best Pet Vacuums

Excellent for Users With Allergies or Asthma

Updated and Modern Look

Tightly Sealed Hospital-grade Filtration
Reliable, Commercial-grade Components

High-tech Brush Roller Technology

Rubber Wheels and Bumpers Protect Homes

Changing Bags is Easy and Clean

Save Money! SEBO Vacuums Last for Years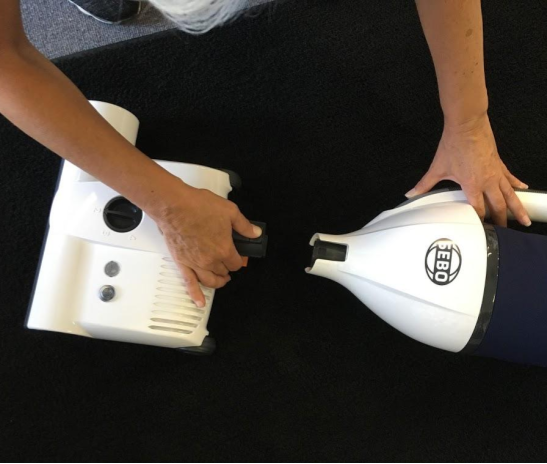 By removing its powerhead, the DART instantly transforms from an upright floor vacuum into a handheld portable making it ideal for cleaning stairs, upholstery, and car interiors. It can be easily carried using its alternative side handle or its optional shoulder strap attachment.
Portable Suction Unit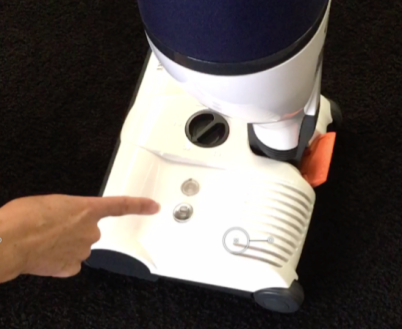 The DART can clean delicate rugs or hard floors with straight suction by pressing the green illuminated on/off button located on the powerhead. Also, the brush roller automatically shuts off when the handle is in its upright, locked position.
Manual and Automatic Brush shut off
Hygienic S-Class filtration system. Sealable filter bags for dust-free debris disposal. Microfilters capture small-fine particles (>0.3 micron) and the exhaust filter ensures only clean air is emitted.
High Performance Filtration
Many people don't know that they can rotate the cord hook and take off the entire power cord without unwinding each loop individually. The Dart comes with a thirty-one-foot cord and a rotating quick-release hook – It is easy to quickly unwind the power cord by rotating the hook!
Rotating Cord Hook
When you need to clean the bristles on the roller, forget the screwdriver because the Sebo Dart has a tool-free brushroll release that makes cleaning simple and easy.
Unique Brushroll