A clean air vacuum.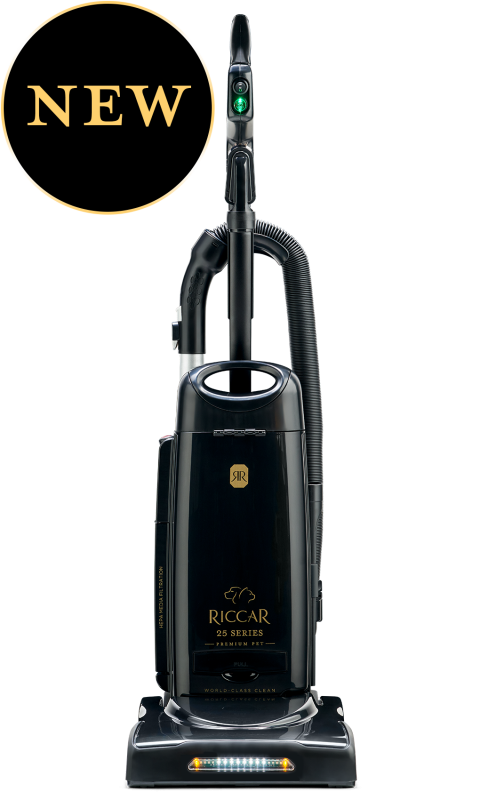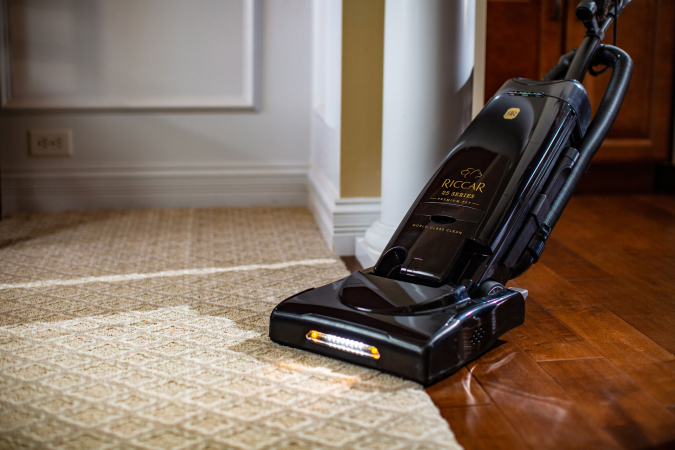 Easy to use? Most certainly. The R25 was designed to be a delight to use from handle to wheels. With switches at your fingertips, caster wheels for ultimate pivoting and intelligent tool configuration, Riccar covered it all. Plus, it includes bright LED lights, an ultra-low profile nozzle, and lays flat for cleaning under beds and furniture.
Durable? You got it. The R25 has a metal brushroll, metal wand, rubber wheels and a five-year warranty.
Effective? Riccar didn't bother designing a vacuum that only cleans surface dirt. The R25's powerful clean air suction motor removes dirt from deep down in the carpet, while also being capable of gently cleaning wood floors. An array of tools clean upholstery, stairs and crevices, plus, wherever pet hair lands.
 Dirt Sensor – Amber lights turn on when dirt is found.

 360 Turning – No more awkward pIvoting with simple 360-degree rotation.

 Carrying Handle – Balances weight perfectly for carrying on stairs or between rooms.

 Granulated Charcoal Filter – Your best defense against pet odors.

 Full Bag Indicator – A light reminds you when to replace the bag, eliminating guesswork.

 HEPA Media Filter – Keeps particles trapped in the filter instead of blowing them back into the room.
 Self-Sealing HEPA Media Bag – Meets HEPA filtration standard of 99.97% efficiency at 0.3 microns. Self-sealing bags are simple to attach and remove for clean disposal.

 Metal Brushroll with Replaceable Brushstrips – A strong metal roller is designed to perform well and to last for many years. As you'd expect, brushstrips are replaceable and are customizable to your home's floors.

 On-Board Tools – Tools are stored on-board for easy access.

 Squeegee – Cleans bare floors beautifully.